JVS SoCal is responding to COVID-19 by making health and safety a top priority
Learn more about how we are finding solutions to providing our programs and services,
while maintaining a healthy and safe environment.
Building better lives, one job at a time by empowering individuals
to achieve dignity and economic independence through sustainable employment.
Last year, 50,000 people turned to JVS for help. Last year, with your support, we assisted 33,000 clients, with an additional 20,000 individuals accessing our services.
Explore our Programs and Services
Jumpstart Your New Career
The award-winning JVSWorks® Career Training Programs prepare low wage workers with the skills, resources and access they need to launch professional careers in the growing banking, healthcare and apartment maintenance industries.
We assist all military veterans with a special focus on women veterans and post-9/11 veterans by providing professional career coaching, assessments to identify transferable skills, training in high growth career sectors, plus job search skills and job placement assistance.
Our skilled and dedicated team is here to help you in your job search. Whether you are currently unemployed, working part-time, looking for training or certification opportunities, transitioning to a new career or re-entering the workforce, we have resources to assist you.
Supporting Academic Goals
In partnership with private donors, the JVS Scholarship Program provides qualified Jewish students whose primary residence is in the Greater Los Angeles area with need-based financial aid, in the belief that education represents the first step to career success.
State of the Art Resources
Our staff works with all populations including individuals with disabilities, veterans, refugees, immigrants, welfare-to-work recipients, homeless, victims of violence, opportunity youth and career professionals in transition. 
Founded in 1998, this innovative six-month career development program offers women with defined career objectives the unique opportunity to be paired with a mentor who has an established career in the participant's chosen field.
In the Words of Our Clients
Join us for an unforgettable evening as we honor outstanding individuals and corporations who have helped changed thousands of lives through their support and be inspired as we celebrate the moving stories and remarkable achievements of our client honorees.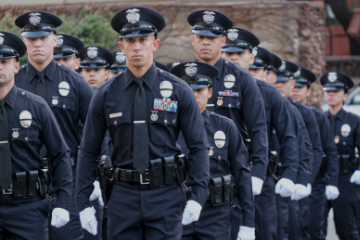 John Gutierrez, Deputy Director of Veteran Services, has continued to service clients and find opportunities to work with our community and employment partners. One of Veteran Services' largest employer partners is LAPD, who hired over 55 Veterans from our program in...