Scholarship Student Quotes
Mimi Alpert Feldman with her recipient Melanie Abramoff
I am so honored and humbled that you have selected me as your scholarship recipient! By granting me this award, I feel like the Jewish community is embracing me and helping me to strive towards excellence in college. This scholarship is a huge help and will relieve some of my financial stress.
Judy and Jerrold Felsenthal with their
recipient Annette Stawsky
I am grateful for your generosity and assistance in my journey to become a mathematician at Cornell University. While I am fortunate to receive support from my family and community, your financial support allows me to realistically pursue a career I love and I am immensely grateful for that. Your generosity gives me the freedom to focus my attention on my studies, creating a life and future I love.
Salli Harris with her recipient Tal Edelstein
I would like to take this opportunity to thank you from the bottom of my heart for your generous scholarship that I have received for the third year in a row. You have financially supported my academic path and for that I could not be more grateful. It is only with people like you, who embody the right Kavanot (intentions) that the world can continue to go round.
Barbara Herman with her recipient Samantha Asarch
I want to express my utmost gratitude for your generosity in supporting me through medical school. It is both humbling and motivating to know that I have your confidence and belief in me. You have given me an incredible gift by helping me work toward becoming a physician. Thank you so much for your support!
Susan Howard, Trustee, Molle Foundation with her recipient Alyssa Morse
I would like to express my sincere gratitude for your generous gift. With your help I am able to continue my medical education at the Keck School of Medicine at USC with greatly reduced stress. As you may know, medical school often requires students, like myself, to incur exorbitant debts to pay for their education – I cannot thank you enough for helping to lift that burden a little.
Carol and Jerry Muchin with their recipient Maxwell Green
I cannot thank you enough for your contribution toward my education – it has helped me take a giant step toward my future. I hope one day I will be able to give back to others the way you have given to me. Thank you so much for your support!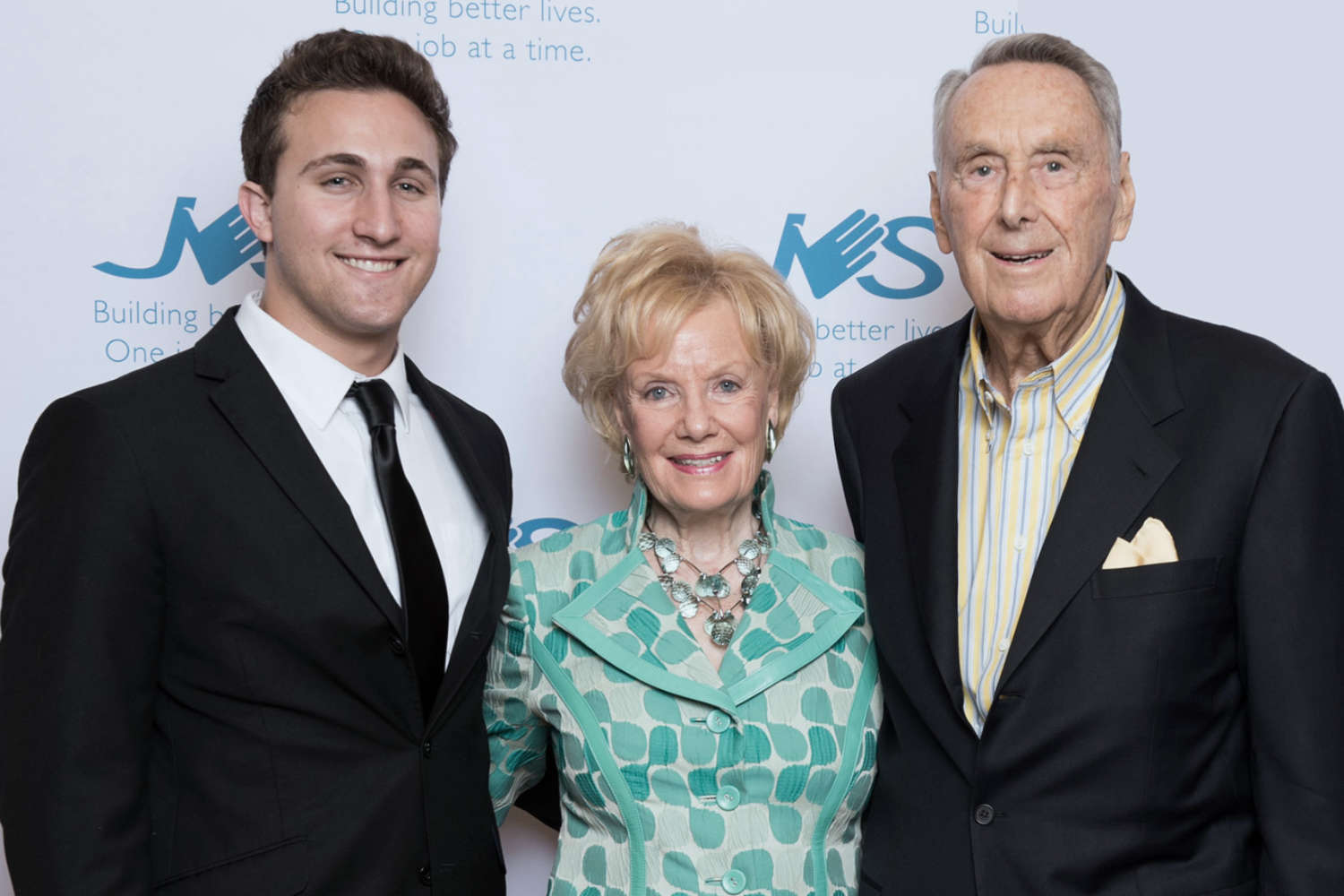 Pearle Rae and Mark Levey with their recipient Adam Ginell
Thank you so much for awarding me your scholarship for the second year in a row. I love my time at Chapman University and your support has helped me to not stress so much about finances and to fully enjoy everything my school has to offer. Knowing that I have had this outside support and someone who has believed in me
and my future has made all the difference.