JVS SoCal Women's Leadership Network Presents:
Thank you for attending the 10th Annual Woman to Woman Conference
Thank you for joining us in celebrating the 10th anniversary of our innovative Woman to Woman Conference, showcasing women who inspire us to pursue goals in the face of life's challenges.
We hope you enjoyed hearing from our host Giselle Fernández and our special clients, speakers, and honorees.
Our theme for this year's event was "Our Resilient Spirit: How Far We've Come." We are grateful for 10 years of impact together, empowering women to start new careers that change their lives.
Thanks to the generosity of our sponsors and guests, we raised over $1,000,000, breaking all previous fundraising records for the event.
We appreciate all your support of our life-changing mission.
THIS YEAR'S DISTINGUISHED HOST
Giselle Fernandez
As a seven-time Emmy Award winning journalist and two-time winner of the LA Press Club's Journalist of the Year, Giselle Fernandez is known for her cutting-edge reporting in hot spots throughout the world and interviewing prominent global and local leaders.
Today, this veteran anchor is on Your Morning on Spectrum News 1, helping Southern Californians get all the information they need to start their day. She is also on the Emmy Award-winning LA Stories with Giselle Fernandez, highlighting changemakers who shape lives and create an impact throughout the community.
LIZA BERCOVICI
Liza Bercovici is an innovative leader in education, founding the Everybody Dance LA! program and the award-winning Gabriella Charter Schools in the wake of her daughter Gabriella's tragic death in 1999. Her focus on educational equity has made a difference in the lives of thousands of children in Los Angeles, providing them with opportunities to express themselves and pursue their dreams. 
LORNA LITTLE
Lorna Little is a community leader, author, and inspirational speaker who currently serves as the President and CEO of St. Anne's Family Services, where she has developed innovative programs for children and families since 2018.
Understanding the power of communication and connection from sharing their stories, Lorna connects media, public speaking, and the field of social services.
KRISTIN CROWLEY
Kristin M. Crowley is the 19th Fire Chief of the Los Angeles Fire Department (LAFD). With her wife and children by her side, Chief Crowley took the oath of office on March 25, 2022 – becoming the first female and LGBTQ+ Fire Chief in the LAFD. Chief Crowley is dedicated to supporting LAFD's youth development program, and actively supports a culture that values diversity, inclusion, and equity.
ROSALINE L. ZUKERMAN
WLN EMPOWERMENT AWARD
RACHAEL WORBY
Rachael Worby is an inspirational American conductor and the founder of performing arts nonprofit MUSE/IQUE.
She is renowned for reimagining the traditional concert format as well as dissolving the barriers that exist between performers and audiences. She has created a multi decades-long international career centered on the belief that live music is an accessible, universal tool of discovery.
INAUGURAL WLN IMPACT AWARD
TERRI AND JERRY KOHL
Terri and Jerry Kohl have been generous supporters of JVS SoCal for nearly 20 years as well as the Women's Leadership Network since its inception over 10 years ago. A dynamic couple who founded the family-owned jewelry and accessories boutique line Brighton Collectibles, the Kohls are passionate about making the world a better place and serving those in need. Their impact is immeasurable and will be felt for generations to come. The joy they find in helping others is an inspiration to us all.
WLN FOUNDERS AWARD
EILEEN COSKEY FRACCHIA, DEBBIE POWELL AND JUDY F. ROSENBERG
The WLN was founded by three friends who were passionate about supporting JVS SoCal's innovative WoMentoring Program. These three accomplished, philanthropic leaders – Eileen Coskey Fracchia (L), Debbie Powell (C) and Judy F. Rosenberg (R) – were inspired by the stories of women beginning new life-changing careers and decided to start a giving circle to underwrite the program. 10 years ago, they organized the first WLN Woman to Woman Conference, which has since expanded its scope and raised over $4 million for numerous JVS SoCal programs serving women.
Our Impact
Over the past two years, thousands of women have been driven out of the workforce as a result of the pandemic. Economists, politicians and bi-partisan research have identified a women's employment crisis, with men having recouped most labor force losses, while women are still behind by 1.8 million jobs in 2022 as compared to February 2020.
As we move forward toward hopeful recovery, the Women's Leadership Network is proud to assist women experiencing career crisis and transition. Thanks to the JVS SoCal programs we support, we are uniquely positioned to help women through this time and see them on the road to recovery.
Since its founding in 2008, the WLN has raised over $5 million dollars to provide free mentoring, career training and job placement support to over 2,700 women participating in JVS SoCal program across Los Angeles and Southern California. We are able to do this with the support of our members and sponsors of our annual Woman to Woman Conference.
Get Involved
You can help support the WLN by subscribing to our mailing list, making a donation, registering for our conference or becoming a volunteer with our WoMentoring programs. Learn more.
Thank You to our Generous Sponsors
SUSAN W. ROBERTSON
*OF BLESSED MEMORY
Carl W. Robertson
Cara W. Robertson
Chip and Carrie Robertson
Don and Eileen Coskey Fracchia
Allen and Anita Kohl Charitable Foundation
Harriet and Steven Nichols

Brooke and Micah DeKofsky
Lauren and Larry Kurzweil
Joyce & Lawrence Powell Family Foundation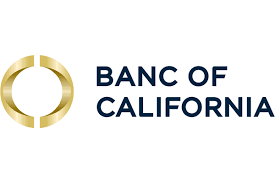 Herbert McLaughlin Children's Trust
Barbara and Richard Bergman
Annette and Leonard Shapiro
Dr. Michelle Israel and Robbie Shipp
STEVE SOLTON AND CECI VAJNA
Bonnie and Ronny Bensimon
Children of Eileen Coskey Fracchia
Kathy Keegan and Tim Wilson
ROBIN LEONARD/
R LEONARD CSR, INC
Eleanor and Glenn Padnick
David Sadkin and Liz Gottainer
ANDREA AND GLENN SONNENBERG
Last Year's Event
2021 W2W Conference